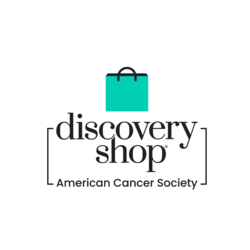 ---
GBC 2023-2026
The Santa Monica Discovery Shop offers a carefully curated collection of high-quality, locally donated merchandise like clothing, housewares, collectibles, books, or other miscellaneous treasures.
100% of Discovery Shop net profits fund American Cancer Society advocacy, research, education, & programs supporting those impacted by cancer. Their vision is to end cancer as we know it, for everyone.
To support Santa Monica's Climate Action & Adaptation Plan, American Cancer Society Discovery's Santa Monica Shop performed a facility-wide LED lighting retrofit through, United Energy Strategies, a Green Business Program affiliate. They educate employees and encourage them to purchase the 100% renewable energy option from their community choice energy provider or utility.
To support Santa Monica's Zero Waste by 2030 goal, the American Cancer Society Santa Monica shop collects coffee grounds and food waste for composting in their onsite green cart collected by the City of Santa Monica's R3 services. As a business lessee, employees worked closely with the building owner to participate in the City's recycling and organics collection programs, which are mandated statewide by AB 1826. To further minimize waste output ending up in landfills, employees refill their containers from an Energy Star rated water dispenser. Also, heavily worn donated clothing items not suited for sale at the shop are donated to the Refresh Spot organized by Homeless Health Care Los Angeles. For customer purchases, the Santa Monica shop offers repurposed bags or bags made from 100% post-consumer content paper.