928 Broadway
Santa Monica, CA 90401
(310) 260-8886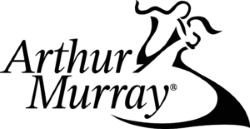 ---
GBC 2015-17
Arthur Murray Dance Centers have been teaching the world to dance since 1912 with approximately 260 Franchised Dance Centers in 21 countries. Arthur Murray teaches various styles of from social, to salsa and ballroom dancing.
The Arthur Murray Dance Center in Santa Monica broke a record by achieving Green Business Certification in 2 months thanks to the hard working efforts of franchisee, David Woodbury. They are the first green Arthur Murray Dance Center – and the first green certified dance studio in Santa Monica. Their Company manual includes environmental and sustainable policies that reference green office cleaning supplies procurement like giving preference to resusables instead of disposables, recycling, and resource efficiency. To reduce sending waste materials to landfill, staff kitchen is stocked with reusable plates, cups and silverware, and complimentary coffee is served in reusable mugs along with refillable dispensers for sugar and creamers.
To promote healthy indoor air, freshener aerosols were replaced with gel and non-petroleum citrus mist alternatives purchased through Staples Easy on the Planet. The dance floor is simply cleaned with a cloth dampened by water. Arthur Murray applied zero VOC paint throughout the studio so students can breathe in non-toxic air while dancing. Most commendable energy conservation practice is use of a large fan in the studio that circulates and cool down air. Mechanical air conditioning is turned on only for large dance groups or when temperatures are insufferably hot.
Arthur Murray Santa Monica's endeavors go beyond being GREEN, to incorporating sustainability initiatives into the DNA of their business model. Towards that effort, they switched credit card processor to Process Green (who donates 10% of their service fees to a US charity chosen by the business) with proceeds going to The Boys and Girls Club, while also donating 10% to the Santa Monica Chamber Foundation.
"Running a busy business while achieving certification was possible with the excellent support and help of the GBC team. We are so proud to be the first Green Certified Arthur Murray Dance Center in the country and have been recognized by Arthur Murray International, Inc."
David Woodbury
Arthur Murray Dance Center Santa Monica