3000 Ocean Park Blvd., Ste. 1000
Santa Monica, CA 90405
(866) 828-7120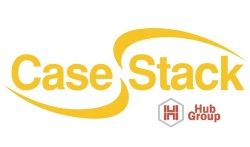 ---
GBC 2019-2022
CaseStack, a Hub Group company, is a leading provider of outsourced logistics services for retailers, CPG companies and manufacturers. They use a combination of proprietary web-based software, dedicated personnel and industry knowledge to become their client's competitive advantage.
CaseStack collaborates with retailers and other industry peers to create sustainable logistics solutions that eliminate systemic supply chain waste by streamlining processes and consolidating resources. With initiatives like Retail Freight Consolidation programs, CaseStack helps conserve natural resources by reducing dock congestion, improving warehouse efficiencies and decreasing the number of trucks on the road. The resulting supply chain consumes less energy and eliminates over 50 million pounds of carbon dioxide (CO2) emissions yearly. Additionally, fewer trucks on the road results in fewer interactions with motorists, making for safer highways.
CaseStack strives for zero waste in their offices and started with supplying each employee with a branded CaseStack mug to use for refills instead of disposable cups. As a result, they've been able to eliminate the purchase of paper cups in their primary offices. To close the recycling loop, CaseStack purchases paper products containing post-consumer content like printing paper, paper towels, facial tissue, and napkins.