3130 Wilshire Blvd.
Santa Monica, CA 90403
(424) 210-3600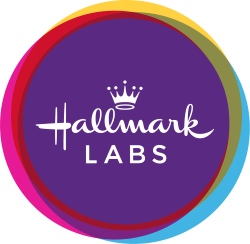 ---
GBC 2019-2022
Hallmark Labs is the tech hub of Hallmark Cards, Inc. Located just blocks from the Santa Monica sand, their mission is to bring digital products to market that will create meaningful connections. Hallmark Labs' Green Team proactively contributes to making Labs a more environmentally-friendly business. Simple turn-key retrofits to their restroom hand sinks resulted in saving over 5,500 gallons annually.
Collaboration with Labs' property owner, Kilroy Realty, resulted in using 273 LED lights instead of fluorescent lamps and signing up for FlexAlert.org. Businesses who sign up with FlexAlert reduce energy use during peak demand periods by notifying employees to turn off unnecessary lights, appliances and lower air conditioning thermostats. These combined actions have resulted in the reduction of 2,347 kWh annually at Labs.
Hallmark Labs also diverts 100 pounds of organic waste from ending up in landfills annually through their organic collection initiative with clearly marked containers in the staff kitchen. They strive to eliminate single-use disposable containers as well as paper goods containing post-consumer recycled content. Hallmark Labs has fostered an environmentally-conscious office culture with sustainable daily habits for all employees.