1332 2nd Street
Santa Monica, CA 90401
(310) 478-1041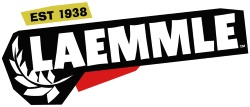 ---
GBC
Laemmle Theaters, a group of family-run arthouse movie theaters in the Los Angeles area, is owned and operated by Greg Laemmle. Greg succeeded his father Robert, grandfather Max and uncle Kurt, cousins of Universal Pictures founder Carl Laemmle. Max and Kurt bought their first movie theater in the Highland Park neighborhood of Los Angeles in 1938.
The Laemmle's Monica Film Center in Santa Monica, offers film programming of American independent and foreign films, in addition to theatre rentals, special event space rentals, and Laemmle Live – Music on the Mezzanine, Art in the Arthouse and Anniversary Classic Series. In 2016, nearly two years after closing for renovations, the theater returned with a face-lift and a new name. Today the Laemmle's Monica Film Center is a six-screen theater and the first to feature a beer-and-wine menu.
The recent renovation included re-wiring of the old lighting system so each section of theatre has its own light controls i.e., concession area, offices, restrooms etc. Green building accomplishments incorporate an energy efficient LED lighting retrofit and independent air temperature controls for different theatre areas. New energy-efficient double-paned windows improved the building's insulation. Laemmle Monica also installed high-efficiency water fixtures in sinks and toilets throughout.
An established Laemmle Monica "Green Team" assists in maintaining and improving sustainability practices. Laemmle makes strides to reduce discarded materials by installing air hand dryers in restrooms and placing recycling bins throughout the theatre, including the main lobby.
Overall, Laemmle's green certification efforts annually saves 17,402 gallons of water, 237 kWh of energy and diverts over 150 pounds of materials from ending up on landfills.