1732 Ocean Park Blvd.
Santa Monica, CA 90405
(310) 392-3604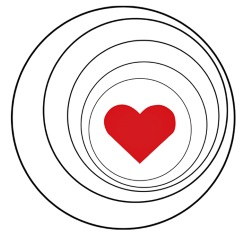 ---
GBC 2019-2022
Love Coffee Bar, located in the Sunset Park neighborhood, is a specialty coffee concept in Santa Monica. Love Coffee Bar partners with passionate, creative California based coffee roasters, tea artisans, designers, creators and storytellers. Coffee Director, Dan Durakovich, chooses coffee roasters who understand the importance of traceability in the coffee supply chain.
"As a café, I can't single-handedly fight climate change or ensure that producers earn a better wage. The one thing I CAN do is choose to partner with roasters that do."
Love Coffee developed and implemented an official Environmental Policy incorporating the above eco-procurement guidelines into employee orientation and training. They source coffee from direct trade producers that aim to pay workers a fair trade wage. In line with Santa Monica's Sustainable Food Commitment, they provide many non-dairy options such as oat and almond milk. Love Coffee procured paper straws and offered only upon request - well before Santa Monica passed the revised Disposable Food Service Ware Ordinance which went in effect January 1, 2019. In addition, Love Coffee posts a customized sign encouraging customers to ditch the straw. Some steps taken to comply with the revised ordinance:
eliminated all disposable plastic food service ware
in process of phasing out the use of plastic utensils - transitioning to wood utensils
stock stir sticks made from pasta
encourage customers to limit use of disposables
promote reusables by offering dishware for in house dining, selling reusable commuter mugs, and stainless steel straws at cost.
Much of the furniture in the café has been reclaimed and repurposed such as a church pew, a vintage airport bench, school stools, and lighting fixtures. For pollution prevention, Love Coffee eliminated 10 harsh cleaners, replacing with White vinegar and EPA Safer Choice products. Lastly, to support Santa Monica's zero waste goal by 2020, they are working with the Property Manager to phase in a composting program for the café and neighboring businesses.