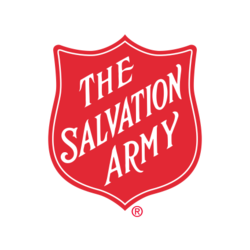 ---
GBC 2020-2023
The Salvation Army operates the largest and most successful nationwide network of No-Fee Adult Rehabilitation Centers providing the tools needed to overcome Alcohol & Drug dependence, and homelessness. Since 1954, The Santa Monica Salvation Army's Adult Rehabilitation Center has provided emotional, spiritual and social assistance to those who have lost the ability to cope and provide for themselves. They have 59 inpatient beds, and offer a 6-12 month, residential, holistic, faith based, 12-step social model program with a work therapy component.
The Santa Monica location chose the 100% renewable energy option via the Clean Power Alliance community choice provider, upgraded all washer and dryers to Energy Star rated machines and replaced 220 fluorescent 4-foot tubes with LEDs at no charge via LED Partnership, who partners with trade associations to facilitate massive buying power and price advantages from suppliers to benefit commercial buildings. In addition, motion sensors for lighting, and photocells were installed throughout the campus. Salvation Army Santa Monica participated in the City's Water Neutrality Direct Install Program to upgrade all water fixtures to high-efficiency flows at not cost; 10 toilets, 5 urinals and several sink faucet aerators.
The Salvation Army organization as a whole, via their resale stores, contributes to large-scale landfill diversion of materials by reselling items. Further waste reduction is accomplished in-house by serving food in reusable dishware and providing cups for refilling water and hot beverages. To do their part for pollution prevention, they transitioned their daily floor cleaner and hand-washing soap to Green Seal certified Ecolab products.
To fulfill the above measures and more to achieve their green certification, The Santa Monica Salvation Army's Adult Rehabilitation Center implemented a robust environmental policy statement and established a "Green Team" led by administrators to integrate sustainability practices facility wide. In 2020, they won a Sustainable Quality Excellence Award for Environmental Stewardship and Economic Development.