2850 Ocean Park Blvd., Suite 150
Santa Monica, CA 90405
(310) 314-9400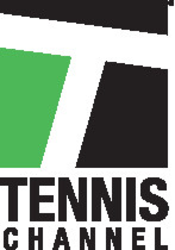 ---
GBC 2019-2022
Tennis Channel is an American sports-oriented digital cable and satellite television network that is owned by the Sinclair Television Group subsidiary of the Sinclair Broadcast Group.
Tennis Channel's Environmental Company Policy supports the core measures of certification ranging from sustainable procurement, reduce and reuse of materials, and resource management. Tennis Channel's marketing team promotes their green initiatives in company-wide communications and new staff trainings. Taglines include Reduce, Reuse, Respect the places we play. The Tennis Channel Green Team is led by a core group of employees that meet regularly to continuously implement and promote sustainable practices via company-wide e-blast updates. Successful Green Team accomplishments include:
Energy efficiency. Upgrading to LEDs and replacing old refrigerator with new Energy Star model
Water efficiency. Retrofitting seven toilets to high-efficiency models that flush less water. New faucet aerators flow less than one gallon per minute.
Climate Action. Purchased a bike repair kit to encourage biking to work.
Zero waste efforts include:
Reducing. In addition to giving new hires a reusable container for water refills, ceramic mugs and coffee fixings in bulk quantities provided. No individual packets.
Reusing. Materials reuse. Materials recycling. In addition to blue bin recycling, they collect food waste from the staff kitchen and compost via Santa Monica R3 City services.
Upcycling. In process of signing up with Loop to participate in the cleaning products program and Terracycle for snack packaging.
Recycling. In addition to blue bin recycling, food waste is collected in staff kitchen and composted via City of Santa Monica R3 services. Also enrolled in the Wilson Recycle Balls recycling program where tennis balls are collected office-wide and turned in for recycling.
Procurement. Their Sustainable Purchasing Policy commits to all paper products containing up to 100% post-consumer waste.