1217 2nd Street
Santa Monica, California 90401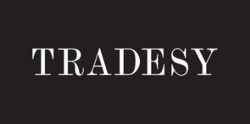 ---
GBC 2018-2021
Tradesy is an online peer-to-peer resale marketplace where millions of women buy and sell luxury fashion from their closets. With headquarters in Santa Monica, California, Tradesy was established in 2012 by CEO and Founder Tracy DiNunzio. Tradesy's commitment to sustainable consumption supports the belief that belongings should have five lives instead of one.
In line with their business model of 'reusing' items, Tradesy's strong commitment to sustainability is encouraged by management. Sustainable initiatives, led by an employee Green Team, include reduced water consumption by 22%, increasing their waste diversion by 30%, performing lighting retrofits, and educating employees via training on new programs, including recycling, composting and resource conservation.
Tradesy installed high-efficient faucet aerators – reducing water flow to as low as half a gallon per minute. After introducing a new organics recycling program in their kitchen, improving zero waste signage, and educating/ training staff on new procedures, Tradesy staff minimizes valuable materials generated in their office from ending up in landfills. They are replacing fluorescent tubes with LEDs via Edison's Direct Install program – resulting in an estimated annual savings of $800/year in electric utility bills.
Striving to eliminate toxic cleaners, Tradesy procures Earth Friendly Products' ECOS hand soap and dish detergent approved by EPA's Safer Choice rating. Their daily use multi-purpose cleaner is certified by Green Seal. Most of their paper products contain recycled paper; which means it contains paper previously discarded in recycle bins. Tradesy employees are provided with a free healthy catered lunch every day, and reusable dishware and utensils are stocked in the office kitchen. Tradesy also acquires USDA certified organic teas and coffee from Groundwork – a local Los Angeles roastery.
Visit Pinterest site: